Villages Homeowners' Association, Inc.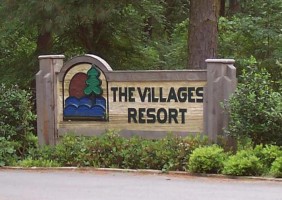 WELCOME TO THE VILLAGES HOMEOWNERS' ASSOCIATION
Send mail to: 18271 Singingwood Ln., Flint, TX, 75762
903-534-9060    Office hours: Tuesday~Thursday, 8am-5pm.
The VHOA Board of Directors normally meets on the third Tuesday  of each month. The first part of the meeting is for Members scheduled  to bring new business to the Board. Please call our office if you desire  to address the Board at the meeting. All members are encouraged to  attend and see the Board at work for their community.
Annually, new Board Members and Committee Members are needed. You are encouraged to contact us and volunteer to serve!
If you are thinking about purchasing a lot, building a new home, or making exterior renovations,  please refer to the Building Requirements, the Comments about New Home Construction and the  various Guidelines provided in the Architectural Control Committee section on this website.
If you are a title company needing a copy of the deeded property restrictions or other forms for a  closing, please refer to the VHOA Notice of Membership, the Restrictions & Covenants and the  VHOA List of Fees and Charges sections provided on this website.
This VHOA is comprised of ten (10) subdivisions, as listed in our Management Certificate and  on Page 5 of the referenced Restrictions & Covenants. You may also refer to the VHOA Units Map  for the locations and extents of each of these subdivisions. All these documents are provided on this  website.
Remarks regarding this website should be sent by Email to vhoaoffice@sbcglobal.net
Welcome to our Community
---
VHOA Notice of Membership
---
VHOA Security Services
---
VHOA Properties Map
---
Board Members / Terms
Curtis Thompson – President/ 2017
Stan Jensen – Vice President/ 2018
Larry Abbott – Treasurer / 2018
Delores Wilabay – Secretary / 2017
Mike Brown – 2017
Jim Sheridan – 2019
Bill Stevens – 2019
---
Committee Members
Architectural Control Committee:
.     Curtis Thompson, C.A. Buster, Jim Sheridan, Brandon Foard
Audit Committee – Bill Turinsky, Lloyd Aulie, Larry Abbott, Delores Wilabay
Covenant Compliance Committee – Stan Jensen, Larry Abbott
Recreation Committee – Barbara Carter, Barbara Brown
Communications Committee – Barbara Carter
Nominating Committee – Jim Sheridan, Jim Lozier
Maintenance Committee – Curtis Thompson, Jim Lozier
Road Committee – Mike Brown, Curtis Thompson
————————————————
Office Secretary – Barbara Carter
---
VHOA Recording Documents
---
VHOA Financial Information
---
VHOA Lots for Sale
---
VHOA Animal Control Policy
VHOA ATV Policy
---
By‐Laws and Restrictions & Covenants
Do you rent or lease a house in our community? Have you misplaced your deed restrictions since you settled into your home? Do you need a copy of our Restrictions & Covenants for a closing? Please refer to the following items:
---
Architectural Control Committee Information
Thinking about buying a lot, building a new house, doing some remodeling or adding a fence, a shed, a deck, or a pool? The Architectural Control Committee provides information that will help you before you begin the design of your project. This is the place to check and make sure your project plans will meet your community requirements. Planning to remove some trees? Be sure to call the office first, and an ACC member will call you and visit your site.